Products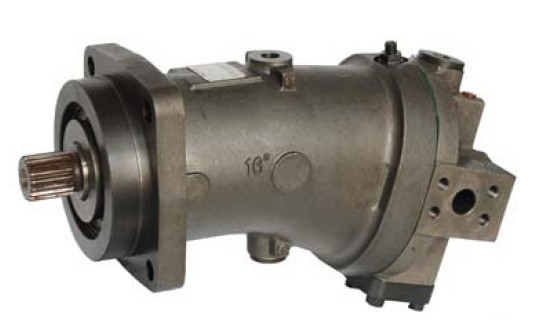 1.Produce Rexroth Brueninghaus Hydromatik A6V & A6VM Hydraulic Motor
2.Model A6V55, A6V63, A6V80, A6V107, A6V160. and A6VM80, A6VM107, A6VM160, A6VM200
3.Control: MA, HA1, HA2, HD1, HD2 , All of these pumps,
4.Motors are completely news on casting housing and spare parts inside. However, we do very strict tests in our company before shipment. So these pumps are not only the same on dimensions of outside, but also are the similiar performance with original ones.
Rexroth hydraulic piston motor: A6V55, A6V63, A6V80, A6V107, A6V160.
Control: MA,HA1, HA2, HD
Model below:
A6V28MA2FP1 A6V28MA2FZ1
A6V28MA2GP1 A6V28MA2GZ1
A6V28MA2FS1 A6V28MA2GS1
A6V80MA2FS2 A6V80MA2GS2
A6V80MA2FP1 A6V80MA2FZ1
A6V80MA2GP1 A6V80MA2GZ1
A6V80MA2FS1 A6V80MA2GS1
A6V107MA2FP2 A6V107MA2FZ2
A6V107MA2GP2 A6V107MA2GZ2
A6V107MA2GP2 A6V107MA2GZ
A6V107MA2FS2 A6V107MA2GS2
A6V107MA2FP1 A6V107MA2FZ1
A6V107MA2GP1 A6V107MA2GZ1
A6V107MA2FS1 A6V107MA2GS1
A6V160MA2FP2 A6V160MA2FZ2
A6V160MA2GP2 A6V160MA2GZ2
A6V160MA2FS2 A6V160MA2GS2
A6V80HA2H 2GP1 A6V80HA2H 2GZ1
A6V80HA2H 2FS1 A6V80HA2H 2GS1
A6V107HA2H 2FP2 A6V107HA2H 2FZ2
A6V107HA2H 2GP2 A6V107HA2H 2GZ2
A6V107 HA2H 2FS2 A6V107HA2H 2GS2
A6V107HA2H 2FP1 A6V107HA2H 2FZ1
A6V160HA2H 2GP1 A6V160HA2H 2GZ1
A6V160HA2H 2FS1 A6V160HA2H 2GS1
A6V28HA22FS1 A6V28HA22GS1
A6V55HA22FP2 A6V55HA22FZ2
A6V55HA22GP2 A6V55HA22GZ2
A6V55HA22FS2 A6V55HA22GS2
A6V55HA2H 2FP1 A6V55HA22FZ1
A6V55HA22GP1 A6V55HA22GZ1
A6V55HA22FS1 A6V558HA22GS1
A6V80HA22FP2 A6V80HA22FZ2
A6V80HA22GP2 A6V80HA2A2GZ2
A6V80HA22FS2 A6V80HA22GS2
A6V80HA22FP1 A6V80HA22FZ1
A6V80HA22GP1 A6V80HA2H 2GZ1
A6V80HA22FS1 A6V80HA22GS1
A6V107HA22FP2 A6V107HA2H 2FZ2
A6V107HA22GP2 A6V107HA22GZ2
A6V160HA22FP2 A6V160HA22FZ2
A6V160HA22GP2 A6V160HA22GZ2
A6V160HA22FS2 A6V160HA22GS2
A6V160HA22FP1 A6V160HA22FZ1
A6V160HA22GP1 A6V160HA22GZ1
A6V160HA22FS1 A6V160HA22GS1
A6V28HA1H2FP2 A6V28HA1H 2FZ2
A6V28HA1H 2GP2 A6V28HA1H 2GZ2
A6V28HA1H 2FS2 A6V28HA1H 2GS2
A6V28HA1H 2FP1 A6V28HA1H 2FZ1
A6V28HA1H GP1 A6V28HA1H 2GZ1
A6V28HA1H 2FS1 A6V28HA1H 2GS1
A6V55HA1H 2FP2 A6V55HA1H 2FZ2
A6V55HA1H 2GP2 A6V55HA1H 2GZ2
A6V55HA1H 2FS2 A6V55HA1H 2GS2
A6V55HA1H 2FP1 A6V55HA1H 2FZ1
A6V55HA1H 2GP1 A6V55HA1H 2GZ1
A6V55HA1H 2FS1 A6V55HA1H 2GS1
A6V80HA1H 2FP2 A6V80HA1H 2FZ2
A6V80HA1H 2GP2 A6V80HA1H 2GZ2
A6V80HA1H 2FS2 A6V80HA1H 2GS2
A6V80HA1H 2FP1 A6V80HA1H 2FZ1
A6V80HA1H 2GP1 A6V80HA1H 2GZ1
A6V80HA1H 2FS1 A6V80HA1H 2GS1
A6V107HA1H 2FP2 A6V107HA1H 2FZ2
A6V107HA1H 2GP2 A6V107HA1H 2GZ2
A6V107HA1H 2FS2 A6V107HA1H 2GS2
A6V107HA1H 2FP1 A6V107HA1H 2FZ1
A6V107HA1H 2GP1 A6V107HA1H 2GZ1
A6V107HA1H 2FS1 A6V107HA1H 2GS1
A6V160HA1H 2FP2 A6V160HA1H 2FZ2
A6V55HA2H 2GP1 A6V55HA2H 2GZ1
A6V55HA2H 2FS1 A6V558HA2H 2GS1
A6V80HA2H 2FP2 A6V80HA2H 2FZ2
A6V80HA2H 2GP2 A6V80HA2H A2GZ2
A6V80HA2H 2FS2 A6V80HA2H 2GS2
A6V80HA2H 2FP1 A6V80HA2H 2FZ1
A6V80HA2H 2GP1 A6V80HA2H 2GZ1
A6V80HA2H 2FS1 A6V80HA2H 2GS1
A6V107HA2H 2FP2 A6V107HA2H 2FZ2
A6V107HA2H 2GP1 A6V107HA2H 2GZ1
A6V107HA2H 2FS1 A6V107HA2H 2GS1
A6V160HA2H 2FP2 A6V160HA2H 2FZ2
A6V160HA2H 2GP2 A6V160HA2H 2GZ2
A6V160HA2H 2FS2 A6V160HA2H 2GS2
A6V160HA2H 2FP1 A6V160HA2H 2FZ1
A6V160HA2H 2GP1 A6V160HA2H 2GZ1
A6V160HA2H 2FS1 A6V160HA2H 2GS1
A6V28HA22FP2 A6V28HA22FZ2
A6V28HA22GP2 A6V28HA22GZ2
A6V28HA22FS2 A6V28HA22GS2
A6V28HA22FP1 A6V28HA22FZ1
A6V28HA22GP1 A6V28HA22GZ1
A6V28HA22FS1 A6V28HA22GS1
A6V55HA22FP2 A6V55HA22FZ2
A6V55HA22GP2 A6V55HA22GZ2
A6V55HA22FS2 A6V55HA22GS2
A6V55HA2H 2FP1 A6V55HA22FZ1
A6V55HA22GP1 A6V55HA22GZ1
A6V55HA22FS1 A6V558HA22GS1
A6V80HA22FP2 A6V80HA22FZ2
A6V80HA22GP2 A6V80HA2A2GZ2
A6V80HA22FS2 A6V80HA22GS2
A6V80HA22FP1 A6V80HA22FZ1
A6V80HA22GP1 A6V80HA2H 2GZ1
A6V80HA22FS1 A6V80HA22GS1
A6V107HA22FP2 A6V107HA2H 2FZ2
A6V107HA22GP2 A6V107HA22GZ2
A6V107HA2H 2FS2 A6V107HA2H 2GS2
A6V107 HA22FP1 A6V107HA22FZ1
A6V107HA22GP1 A6V107HA22GZ1
A6V107HA22FS1 A6V107HA22GS1
A6V160HA22FP2 A6V160HA22FZ2
A6V160HA22GP2 A6V160HA22GZ2
A6V55HA1H 2FS1 A6V55HA1H 2GS1
A6V80HA1H 2FP2 A6V80HA1H 2FZ2
A6V80HA1H 2GP2 A6V80HA1H 2GZ2
A6V80HA1H 2FS1 A6V80HA1H 2GS1
A6V107HA1H 2FP2 A6V107HA1H 2FZ2
A6V55HD2H 2FP2 A6V55HD2H 2FZ2
A6V55HD2H 2GP2 A6V55 HD2H 2GZ2
A6V55HD2H 2FS2 A6V55HD2H 2GS2
A6V55HD2H 2FP1 A6V55HD2H 2FZ1
A6V55HD2H 2GP1 A6V55HD2H 2GZ1
A6V80HD2H 2FP1 A6V80HD2H 2FZ1
More Products