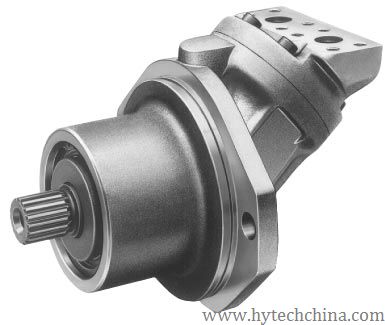 Products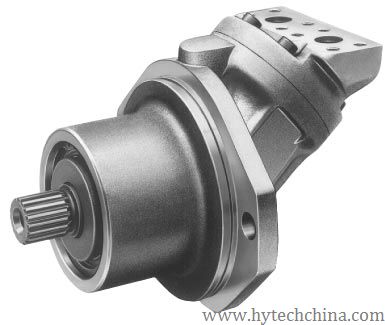 The fixed displacement plug-in motor A2FE is equipped with a standard axial tapered piston rotary group of bent axis design.
Hydrostatic plug-in motors are intended primarily for installation in mechanical gearboxes, e.g. track drive gear boxes.
The design of the motor with the mounting flange in the centre of the housing allows it to be almost fully integrated into a mechanical gearbox to give an extremely compact unit.
– complete unit, ready assembled and tested
– easy assembly, simply «plugs-in» to mechanical gearboxes
– no installation tolerances to consider
– Interchangeable with original Rexroth motor of the same model.
Models of Rexroth A2FE hydraulic motor :
A2FE45/61W-VZL
A2FE56/61W-VZL
A2FE63/61W-VZL
A2FE45/61W-VZL
A2FE56/61W-VZL
A2FE63/61W-VZL
A2FE16/61W PPB05
A2FE23/61W PPB05
A2FE45/61W PPB05
A2FE56/61W PPB05
A2FE63/61W PPB05
A2FE80/61W PPB05
A2FE90/61W PPB05
A2FE107/61W PPB05
A2FE125/61W PPB05
A2FE160/61W PPB05
A2FE45/61W-VZL
A2FE56/61W-VZL
A2FE63/61W-VZL
A2FE45/61W-VZL
A2FE56/61W-VZL
A2FE63/61W-VZL
A2FE80/61W-VAL
A2FE90/61W-VAL
A2FE45/61W-VZL
A2FE56/61W-VZL
A2FE63/61W-VZL
A2FE80/61W-VAL
A2FE90/61W-VAL
A2FE80/61W-VAL
A2FE90/61W-VAL
A2FE107/61W-VA
A2FE125/61W-VAL
A2FE160/61W-VAL
A2FE80/61W-VAL
A2FE90/61W-VAL
A2FE107/61W-VZL
A2FE125/61W-VZL
A2FE160/61W-VZL
A2FE180/61W-VZL
A2FE107/61W-VZL
A2FE125/61W-VZL
A2FE160/61W-VZL
A2FE180/61W-VZL
A2FE28/61W-PAL
A2FE80/61W-VZL
A2FE56/61WVZL
A2FE28/61W-PAL
A2FE28/61W-PAL
A2FE80/61W-VZL
A2FE90/61W-VAL
A2FE63/61W-VZL
A2FE56/61W-VZL
A2FE107/61W-VZL
A2FE28/61W-NAL100, A2FE32/61W-NAL100, A2FE45/61W-NZL100, A2FE56/61W-NAL100
A2FE63/61W-NAL100, A2FE80/61W-NAL100, A2FE90/61W-NAL100, A2FE107/61W-NAL100
A2FE125/61W-NAL100, A2FE160/61W-NAL100, A2FE180/61W-NAL100,
More Products